Meet our friendly, experienced pediatrician at First Steps Pediatrics! Our entire team is dedicated to helping you and your child feel at home from the moment your walk through the door. We're proud to be members of the San Antonio community and serve the needs of their children.
We pride ourselves in being an exceptional clinic where children come first. Our child-focused practice works hard to meet the needs of children from infancy through adolescence. Compassionate, knowledgeable and supportive staff is the cornerstone of Name of First Steps Pediatrics's quality care. Our pediatrician and medical staff are highly trained professionals, and maintain the highest level of accreditation in pediatrics to address the special needs of infants, children, and teens.
We strive to treat each and every patient as we would want our own children to be treated. Our doctor and staff look forward to building a relationship with you and your family.

Meet Dr. Bruce Lantry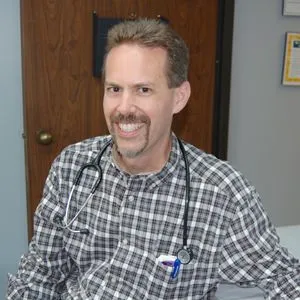 Dr. Lantry was born in Nebraska and has lived in numerous states while his father served in the United States Army. He has been a resident of Texas for over 25 years. Dr. Lantry earned his Bachelor of Arts in biology from the University of Texas at Austin. In 1994, he earned his Doctor of Medicine from the University of Texas Health Science Center San Antonio (UTHSCSA) School of Medicine. From 1994 to 1997, Dr. Lantry served his residency at the University Health System in Pediatrics. On November 1, 1998, he was proud to open First Steps Pediatrics. Dr. Lantry is married with five children and four step-children.